How to get a High score on TOEFL test
---

Hi everybody 🙂 maybe some of you wonder why I wrote this post in English xD. Well the reason is because this post is mainly about the TOEFL, the Test Of English as Foreign Language is an English test in which you are tested in three areas of English.
Listening
Grammar
Reading
Listening
Consist of hear several conversations, first you hear short conversations and then you need to answers few questions about you hear, then you are tested width longer conversations to test your retention capacity.
Grammar
This is one of the more hardest part of the test and in the first part of this your grammatical structure knowledge of sentences are tested. The second part of this mini test is about error detection and it is hardest too.
Reading
And finally the most boring xD, this part is about read long text with a lot of strange words, in this part the goal is to decipher the meaning of this words looking at the context.
And finally I decide to write this post because I want to show you a poster that my English teacher @Metaweb20 told us to do (me and my classmates).
[
I designed this using flash, clic here to view the large version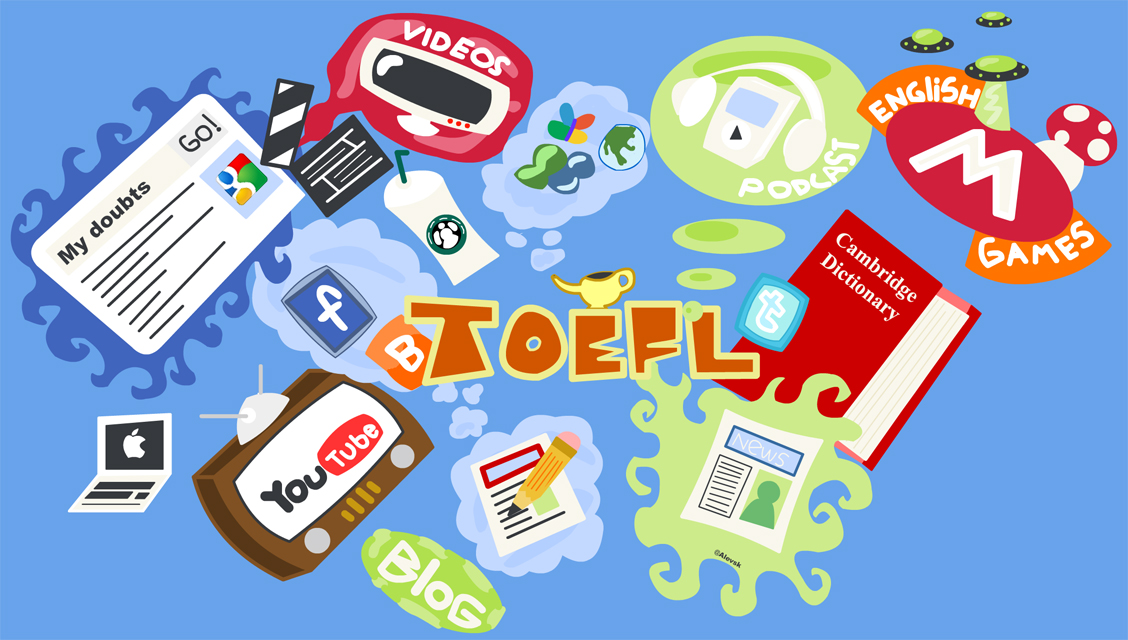 ](http://www.alevsk.com/2011/04/how-to-get-a-high-score-on-toefl-test/toefl/)